This is it, the long time delayed release of the long awaited update.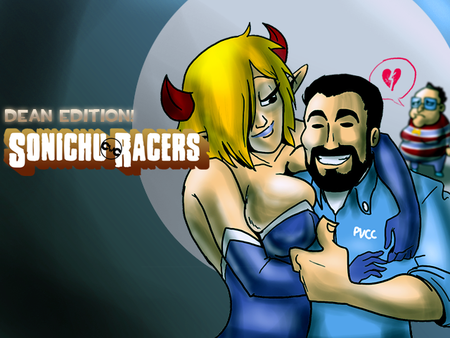 features added :

-Bob Chandler as a playable character,
-BILLY MAYS as a playable character,
-Secret alt costume for MLW,
-The bug that didn't allow you to play Sonichu (sic) is fixxed.
-New voices,
-The Ivy cup has been added, including:
-The mall,
-Chris' room,
-Wild's forest.
THE GAME COMES IN TWO VERSIONS!

Vanilla Edition,

BABIES Edition,
The babies edition is a toned down version of the game, featuring alternate tracks, with less traps and stuff, focusing the game on speed, instead of precautious driving.
MORE TO COME!